Legend of Beta Theta Pi
A "Legend" book, produced by the college, was mailed to the homes of Bethany Freshmen. This booklet introduces and explains the Greek houses on campus. The goals are to increase the awareness of the Greek system and to educate parents. Thanks to Brothers J.U. Davis, Doug Miller, and David Cottington for their work on this publication.
Download the Entire Legend Book
(2 MB large PDF - Adobe Acrobat Reader Required)

Beta Theta Pi
On a cold December day in 1860 six young men from 5 different states mounted horses and rode from Bethany to Washington, Pennsylvania to be initiated in Beta Theta Pi and form the Psi Chapter.
They were determined to see a Beta Chapter on the Bethany campus.
Over the years members of Psi chapter have exemplified that same initiative, determination and persistence as we addressed the goals of Beta Theta Pi and Bethany College.
Psi chapter remained active during the civil war and both the first and second world wars, thus becoming the oldest fraternity in continuing existence in Bethany history. Our alumni form a veritable Who's Who of leaders in the United States. Psi graduates have served on the U.S. Supreme Court, the House of Representatives, as Presidents of many colleges and universities, President of the Stock Exchange and the American Psychological Association as well as a long reining top professional wrestler! We have and continue to contribute Trustees to Bethany in great numbers.
Psi chapter has maintained its own house almost continuously since 1911. We moved from Pendleton Street to Cramblet Street and finally to our present location on Church Street. The current building was dedicated in 1995. In 2003 the house corporation found it impossible to carry the costs with so little rent being collected and the house was closed.
Almost immediately the Beta alums rose in support of the actives and Psi chapter. We formed a recolonization team.
We are determined to see a Beta Chapter on the Bethany campus.
The Beta Theta Pi general fraternity has adopted a Men of Principle program. It includes goals of Cultivation of the intellect, Leadership development and self-governance, and Commitment to community. Through this program members will have the opportunity to attend leadership experiences; The Institute, Futures Quest, Leadership College and a six day Beta Wilderness Challenge in the mountains of Utah.
As in the past, Beta Theta Pi membership will engender bonds of friendship and brotherhood, which create a lifetime commitment. "Once a Beta, always a Beta."
In January 2006, with the approval of the college, the recolonization team and the general fraternity, there will be a formal recruitment program on Bethany's Campus. It will culminate with initiation of the new "Founding Fathers" of Psi Chapter. Soon it will be said of these young men:
They were determined to see a Beta Chapter on the Bethany campus.
Psi Chapter will again say, GO BETA. "We offer a lifelong fraternity of Brothers, young and old, committed to our principles and to each other. We are not just another FRAT."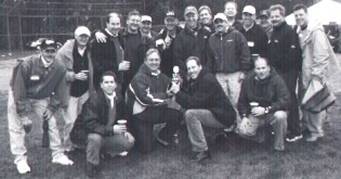 Once a Beta, Always a Beta!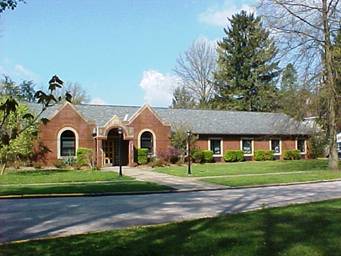 Psi Chapter, Beta Theta Pi.
Philanthropic Cause:

Will be determined by the newly pledged Founding Fathers of Psi Chapter.

National Founding:

1839 Miami University, Oxford, Ohio

Bethany Founding:

1860, Psi Chapter

Mission Statement:

Lifelong Friendship, Cultivation of the Intellect, Responsible Leadership, Responsible Social Conduct and Commitment to Community.

Website:

http://www.betathetapi.org
http://www.gobetatoday.com